Who we are
We're often asked, why the name Poseidon?
Aside from the name representing strength and perseverance, while paying ode to an Olympian God, Poseidon was embattled with himself. We know the mental strength needed to continually push one's personal boundaries and feel nothing better embodies our pursuit to become the instrument for others to achieve success.
Plus, our ForceTrain Technology is a hydraulic system filled with, well, hydraulic fluid. Poseidon is the god of the sea…sea = fluid.
So what does this all mean? We believe fitness equipment has stagnated. The way we measure performance has changed, but the methods have largely remained. Our mission is intelligent equipment that's safer, smarter and more intuitive.
The result? Our patented isokinetic tech which provides instant and equal resistance, regardless of force input by the user. We couple this with real-time strength analytics providing deeper insight into performance development.
The Future of Fitness has arrived.
Our Vision
Human strength development has been the same since the stone age – moving a static weight from point A to point B. We believe the strength and performance industry deserves a better, more efficient form of fitness.
Why must we predetermine an arbitrary weight increment at which we're prepared to fail? Why isn't equipment smarter and more encouraging?
After all, progress is progress, no matter how small… We set out to answer these simple questions while focusing on safety, interactivity and aesthetics. We believe the industry is ripe for some new digs.
After nearly five years and a few patents we arrived at our solution.
Enter the ForceTrain line of equipment - machines that biomechanically replicate the movements athletes are used to but requires no supplemental weight. The ForceTrain system can withstand the force of over 1000 lbs. and is accurate enough to measure to the hundredth of a pound, while digitally graphing the strength curve in real-time.
Our vision is a full line of isokinetic, data-enabled high strength equipment that pushes athletes well beyond their best. No more wasting time with weights.
Step up. Grab hold. Bring your best. Let the equipment do the rest. The results are inevitable.​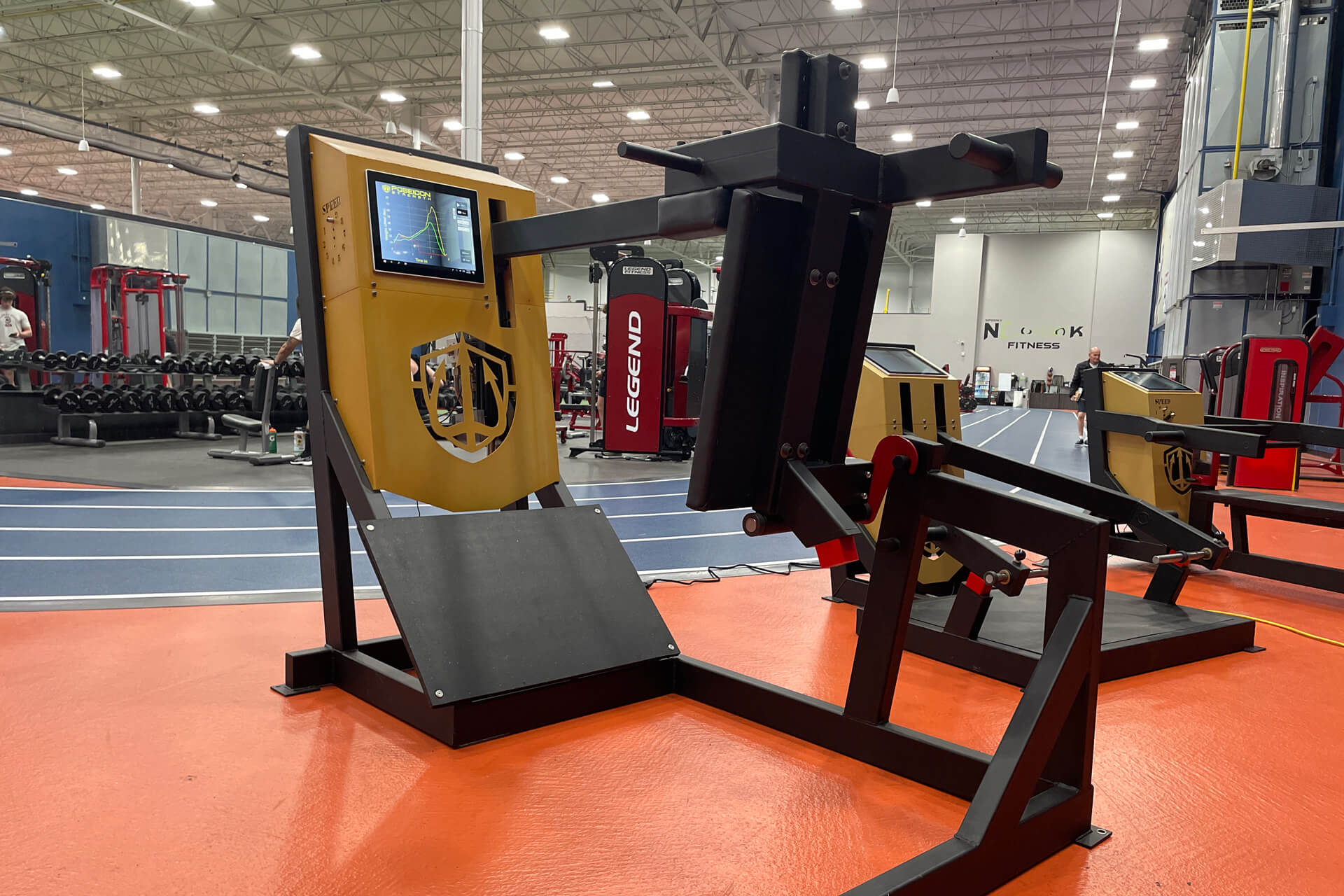 We are
Isokinetic
Characterized by or producing a constant rate of speed.
Our Team
About the founders
We're a mechanical engineer and a marketer, both passionate about fitness, that believe there's a much greater application of our isokinetic tech to the fitness industry. Our goal is to build a respected brand that's supported through science, results and quality manufacturing. Ultimately, we're two guys who got started in a garage with a shared dream!​
Our core values are our guiding force:
Innovation: evolved fitness equipment​
Quality: affordably built in the USA​
Integrity: doing what's right for our employees, customers and end users​
Safety: delivering a safer and more accurate experience​
We want to help you go beyond your best!​
- Mark & Brad